La versione 1.7.17 di WineHQ  è stata rilasciata il 18 aprile 2014.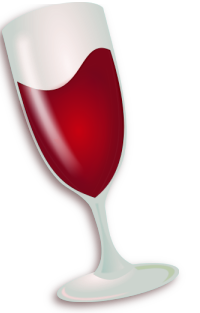 La compilazione in ambiente Ubuntu 64 potrebbe portare all'inconveniente di dover installare compilatore GCC e librerie i386, ovvero 32 bit, che inducono la rimozione dei corrispondenti a 64 bit.
L'utilizzo diretto di WineHQ è promettente. E' possibile, per dire, installa Postgresql ODBC ed utilizzarlo correttamente.
Ancora più vantaggiosa è la profilazione per applicazione di Playonlinux. Infatti POL crea un ambiente separato per ogni applicazione con la sua specifica versione di WineHQ a 32 o 64, la configurazione e le librerie a corredo.
What's new in this release:
More implementations for the Task Scheduler.
C runtime made more compatible by sharing source files.
Fixes in the Mac OS X joystick support.
Various bug fixes.