Tinker Board is a Single Board Computer (SBC) in an ultra-small form factor that offers class-leading performance while leveraging outstanding mechanical compatibility.
With its powerful and modern quad-core ARM-based processor — the Rockchip RK3288 — Tinker Board offers significantly improved performance versus other popular SBC boards. To provide the flexibility needed for different builds and projects, Tinker Board features 2GB of LPDDR3 dual-channel memory. Tinker Board is also equipped with an SD 3.0 interface that offers significantly faster read and write speeds to expandable microSD cards used for the OS, applications and file storage.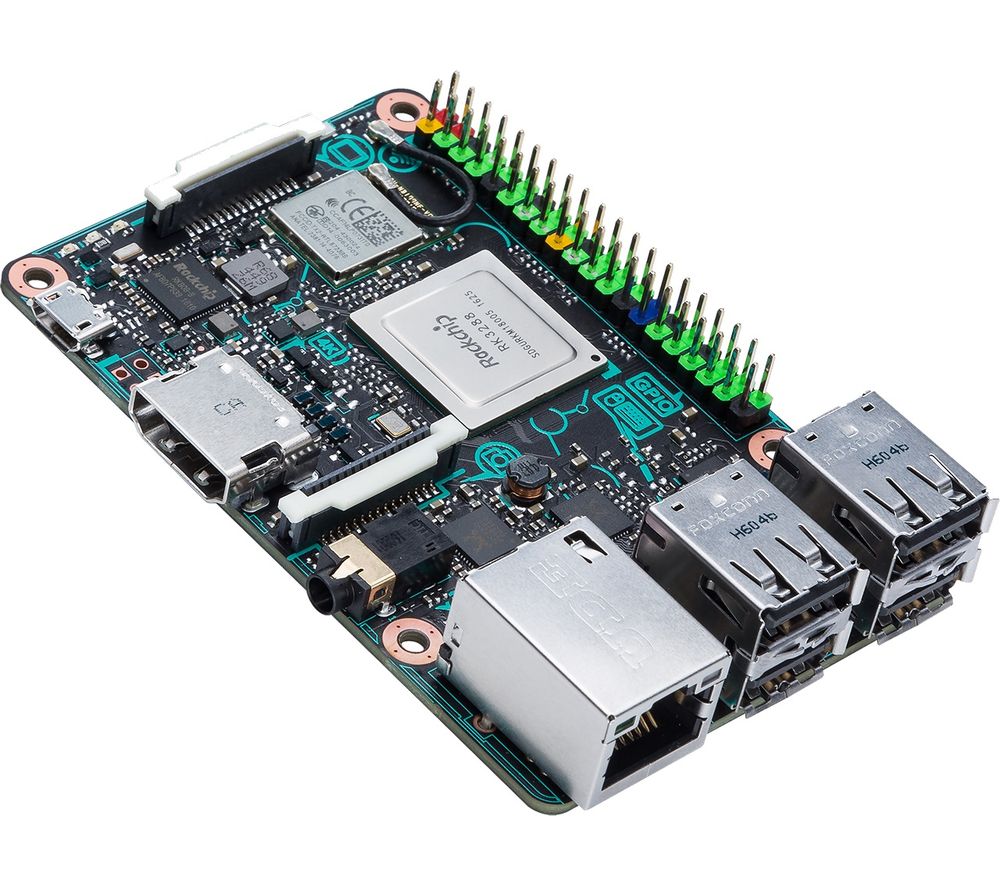 Tinker Board also features Gbit LAN for Internet and network connectivity. A dedicated bus resource designed for the LAN port ensures consistent Ethernet performance. The integrated Wi-Fi and Bluetooth controller on the Tinker Board is shielded with a metal cover to ensure minimal interference and improved radio performance. An integrated IPEX antenna header allows for easy antenna replacement or upgrades.